Previous in the series click here  Next part in the series click here
By making use of her printer.
"No no it cannot be done", this dear lady exclaims,  in exasperation, as her eyes peered up through a mountain of paper! With hands held open she tells of the difficulty her fingers are having in typing the manuscript onto the computer!  "That's it. I will put it away and leave it for another generation to find!"
"Ah right," we have to start at the very beginning" I thought to myself.
I began to explain that OCR will do the job for her .  Looking blank, tired and bewildered she said  "Ha ha of course it will!  But let's face it I have absolutely  no idea what that means and to be quite honest I am not sure I have the inclination to learn".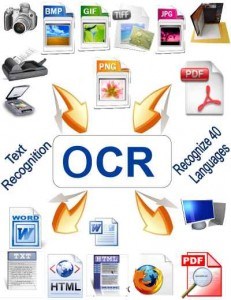 OK let me explain – "OCR means "optical character recognition" – think of it as a scanner which converts all the letters on the page into a word processor for you".  A wry smile came across her face thinking of all the paragraphs and format being changed.
"Seriously it does work extremely well. You have, already,  a multifunctional  printer which has printed your hard work but in fact it will also scan the whole  manuscript and put it onto your computer just as you have started to do in a more laborious way – by typing!." 
"Let my try and explain how this is done."
 

Set up the printer so that the scanned output saves as a JPEG. You will be asked this when you press the scan button. 

 

Confirm where you want to save the final scanned documents on your computer.

 Keep it simple – save everything to the Download folder on your computer.
 Using Google Drive upload the scanned files and your words are now ready to be read and corrected if necessary.
 You can also use your Smartphone to do exactly the same thing. Watch this video by clicking on the link and you can see how. 
I could see her mind racing, now with excitement! " Great I can see what I can do with a scanner plus a Smartphone! Please tell me more!"  "Of course." I replied.  "That will be next week when I explain how you can edit any scanned work on your tablet in the comfort of your armchair!"
"I have to remind you and everyone who scans that they must NOT claim any scanned papers, books or articles to be their own unless they personally own the Copyright, as you do for your late husband's work."
If you are enjoying this series and would like to get more from your own technology then please do get in touch and email info@webster-consulting.eu
Previous in the series click here  Next part in the series click here