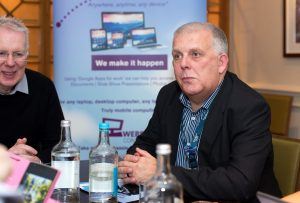 "Over 80% of physical Landlines will have moved 
to Digital SIP by 2019, and with BT Group aiming to 
move all Landlines customers to Digital SIP by 2020, 
it's time for you to plan your move."
Just in case you had not heard BT are retiring ISDN (Business telephone lines) starting next year. So we are keen to advise our current and future clients that you will need to do something. The good news is that you can save 70% in your current cost of telephony by moving and we are here to help you through the whole process.
Here are some other reasons to change –
All the benefits of a physical landline plus so much more

Significant cost savings

Works through mobile devices or office phones, giving flexibility

Scalability and flexibility of a system to suit your changing requirements

Personal Account Manager and one supplier as your one point of contact (5-star rated on Google)

UK based company that cares about your business
There is also a Government back voucher scheme available worth £2500 in some cases if you decide to take part.
For Mobile Telephones
Please check out some of the latest Three mobile Sim only deals by clicking here