Why not take advantage of your Samsung device and complement it with a Google Apps for Business account for just £35 per year? If you would like to wirelessly work with your photo's, contacts, appointments and so much more this is clearly the phone to use. With better features than the equivalent Apple devices including iCloud you could have all of this for less money.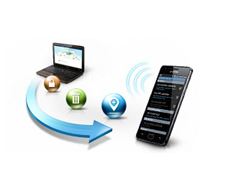 Simple. Beautiful. Beyond smart.
• Enjoy the world's 1st Android 4.0 smartphone
• Use facial recognition technology to unlock your phone
• See more on the 4.65" HD Super AMOLED display
• Google Beam allows for simple content sharing
• 5MP camera offers fast image capture and HD video recording
Take advantage of this surge in smartphone sales and contact Webster Consulting today 0n 0118 321 7665 to find out how.