We have all seen the advert about Apple and Siri but did you know there is a better way? A way that means you don't have to have Apple products either?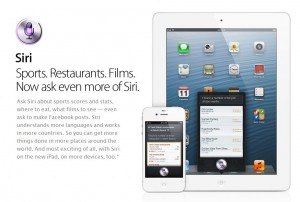 I've been using Google Now Google's own version of Siri on the latest version of Andriod called Jelly Bean which is so more impressive than it's Apple competitor. Google Now fills in all the gaps left by Siri, and does pretty much everything else a lot better. This is how search should work on mobile devices.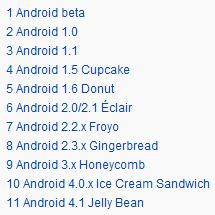 By way of example:
I was in San Francisco last week for Google I/O confrence and meet with some other companies in the area. I had a meeting in Mountain View on Friday morning. Google Now sent me a notification about 45 minutes before my meeting that said I should leave if I wanted to make it on time. It even took traffic into account. Amazing.
Later that night I was having dinner with a few friends. We were talking about David Beckham, and one of my friends wondered how old he was. I asked Google Now, "How old is David Beckham?" The answer came up in less than a second.
I'm a Chelsea fan, so a lot of my sports-related Google searches are for the score of the latest game. Google knows this, so Google Now automatically sends me notifications with the latest score. I don't even have to ask anymore.
I took the flight home to the UK Friday night, and spent the hours before my flight meeting up with friends in downtown San Francisco. Based on my search history, Google Now already knew my flight number and kept me updated with gate information and potential delays.
Just to clarify, a few points:
Yes, at the time of writing Siri is still in beta. However Apple doesn't promote it as a beta product rather the TOP feature of it's top-of-the-line iPhone 4S. Just look at the advert below, It does not look like a beta product, does it? The POWER of advertising….