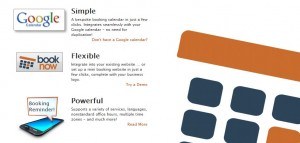 MPH Motor Engineers use Google Apps to improve efficiency and offer online MOT booking system.
MPH Motor Engineers have been established in Didcot in Oxon for over 10 years and have built a strong and loyal customer base. Offering MOT and car servicing and delivering on all their promises of providing an effective, professional service to customers
Whilst building a steady flow of customers meant that Stuart Hunt needed a more efficient way of helping his customers book MOT and hopefully other services will follow.
He did this by using Google Apps for Business which he uses on his Apple iPhone and iPad. Firstly he shared his online calendar and moved from a paper based MOT booking system. The benefit for Stu meant he could always know how many spare MOT booking slots he had when asked. Regardless of where he was asked as long as he had his phone he knew.
This was then enhanced by adding YouCanBook.Me from the Google Marketplace which allows anyone to book an MOT online with automated email and SMS reminders.
https://mph-mot.youcanbook.me/
"The great thing about Google is it just works on any device and additional functionality can be added to so simply." Stuart said.
Webster Consulting helped us understand how easy it was to automate our systems, set up a FREE trail and project managed the whole thing. It could not have been simpler and it was a WIN WIN for us.
We would certainly recommend Google Apps and Webster Consulting to anyone.