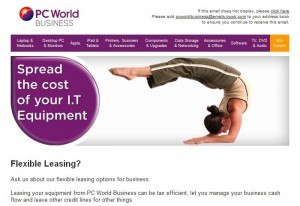 Ping-pong I hear when another new email drops into my inbox. It's another email marketing company trying to drum up business playing an old but familiar tune. "Spread the cost of your IT Equipment"  it read. Interesting that we are still trying to sell tin this way when there's a much better smarter way.
To be fare lots and lots of people still buy TIN or computers as they are more commonly known and have it depreciate as a capital asset. Why do companies do this when there are better solutions available, which are cheaper and more secure with increased productivity?
 Because old habits really do DIE hard and having a capex verses an opex is going to take a while to get used to. It also is going to take a while to learn about how you could do this.
If you would like to spread the cost a much BETTER way and even reduce the IT cost, contact Webster Consulting today.