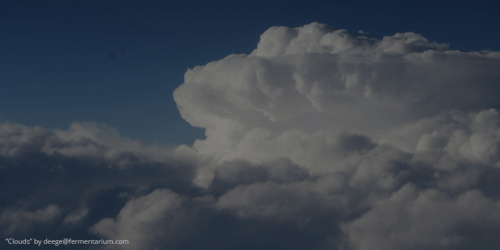 Here at Webster Consulting, we read with interest a great article in The Guardian by Guy Clapperton.
Deciding whether to take your business into " The Cloud" isn't an easy consideration for many. There are myths and misconceptions to negotiate as well as deciding which provider to use. There are many  that profess to be " experts" in cloud computing, yet will not provide you with the right solution for you and your business.
In his article, Guy rightly states that the IT industry does thrive on hype. Do you remember the Domesday Millennium crisis when everything was meant to grind to a halt? Well, as we know, it didn't! They do sometimes get things right though. It was predicted that we'd all adopt tablets. Well, we have done.
When it comes to the cloud, it's easy to forget that we're all essentially using it anyway. Guy states, " There can be a number of reasons to opt into cloud computing, not least of which is that by now almost everyone has experience of it. Have you used Google Docs? Gone on to the Facebook site? If so, you've accessed someone else's data from your own computer using the internet and, therefore, used cloud computing."
It was Gmail, and subsequently Google Apps, that was the first step taken by Trunki, the children's luggage manufacturer. Phil Bagnall, head of operations, explained to Guy that the main reason for opting for cloud was that the company didn't want to run its own IT department as it grew.
"We're 90% on the cloud now," he says. "After Google Apps we expanded into Box for file storage and to share documents with customers across the net, and at the end of 2012 we started using NetSuite for finance and enterprise resource planning."
Phil Bagnall is of course one of many to lead their organisation into cloud computing. It's not just about costs. A good cloud provider, offering applications (i.e Google) updates software seamlessly. You don't have to worry about legacy issues.
Cloud or mobile technology is just another way of computing. It can bring tangible benefits to any business – large or small. Let Webster Consulting show you the way forward. Get in touch for a no-obligation chat about how we can help you transition to a mobile computer solution.