We have been watching the Ed Snowden saga very closely after the story burst into the headlines thanks to Glenn Greenwald and the team.
It concerns me both from my own privacy being violated but also clients and potential future clients.
We had hoped that the Investigatory Powers Tribunal, which hears claims against GCHQ, would agree to let Privacy International act as a go-between, consolidating the thousands of claims into one, saving both you and the court unnecessary paperwork. The Tribunal, however, is very opposed to this. Instead, they are insisting that each potential claimant file his or her own complaint individually with the Tribunal.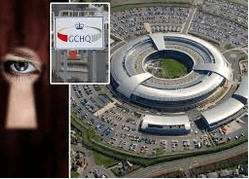 Privacy International is committed to facilitating your access to the Tribunal, and is working on a technical mechanism that will allow you to efficiently submit your individual claims.*
Additionally, soon after Privacy International launched the campaign, the UK Government tried to convince the Tribunal that it did not have to tell claimants like you if they had been unlawfully under surveillance. The Government's argument directly contradicted UK law, which indicates just how worried they are about your potential claims. Fortunately, just last week, the Tribunal rejected the Government's arguments and reiterated that it MUST tell you if there is evidence that GCHQ illegally spied on you. You can read the full decision of the Tribunal
here
.
Answers to frequently asked questions about the campaign may be found
here
.