So it's Monday morning and England are not doing very well in the cricket in Australia and MP Nadine Dorries defends her 'shared password' tweet.
What a start to the week my head is down and now my head is in my hands!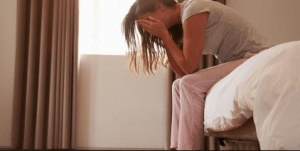 If you have not heard about Nadine Dorries I quote the BBC below –
A Conservative MP has defended her cybersecurity arrangements after revealing she shares her login passwords with all her staff.

Nadine Dorries said this included "interns on exchange programmes", triggering a backlash on Twitter. MN pl
In response, she said she was a backbench MP who did not have access to government documents.
The Mid Bedfordshire MP had been defending Conservative First Secretary of State Damian Green.
To be honest this is not the first time I have heard this. Being an MP personally, we think she should know better, however, We've had others tell us they do the same. So perhaps there is a real problem here.
The purpose of writing this post is two-fold.
1. Please don't do this it's really not a good idea.
2. Why do people do this?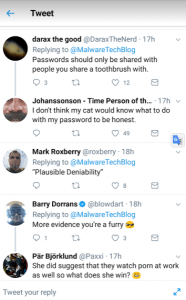 It's a serious question. Like most things understanding why is really important. So I'd urge anyone reading this to share your thoughts in the comments. I promise your replies will be treated seriously and will not be ridiculed I just want to know and offer help if required. Please comment below.
Finally, I'd just like to thank the late Chuck Berry for the title of this post. I've definitely got the Monday morning blues…